Matific is an online mathematics teaching resource. Designed to help children fully understand the fundamental maths concepts through fun and interactive mini games. Matific is academically proven to help improve student test scores. Try it out for free today!
Thoughtful Learning
Deep Understanding
Research-based mathematics activities, worksheets and word problems
Designed for critical thinking and conceptual understanding
Encourages risk free discovery and curiosity
Automatic or teacher-driven assignments to students
Aligned to your curriculum, designed by curriculum experts
Available in 40+ languages, set at the student level
Offer professional development: Provide teachers with proven resources and ongoing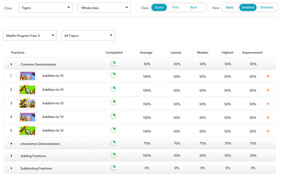 Focus on problem-solving
Apply mathematics to real-world challenges.