Byju's The Learning App
BYJU'S is the world's most valuable ed-tech company and the creator of India's most loved school learning app in India. Launched in 2015, BYJU'S offers highly personalised and effective learning programs for classes 1 – 12 (K-12), and aspirants of competitive exams like JEE, CAT, IAS etc. With 35 million registered students and 2.4 million paid subscriptions, BYJU'S has become one of the most preferred education platforms across the globe.
Our niche is creating personalised learning experiences for every type of learner. The BYJU'S way of learning provides students a learning platform where they can learn, engage and be excited about charting their own path to discover the world. BYJU'S – The Learning App brings together the best teachers, technology, content, media for creating a seamless, world class learning experience for each and every student.
Engaging Video Lessons
Videos that help you visualize each concept, making it easier to understand. Clearer concepts lead to higher scores!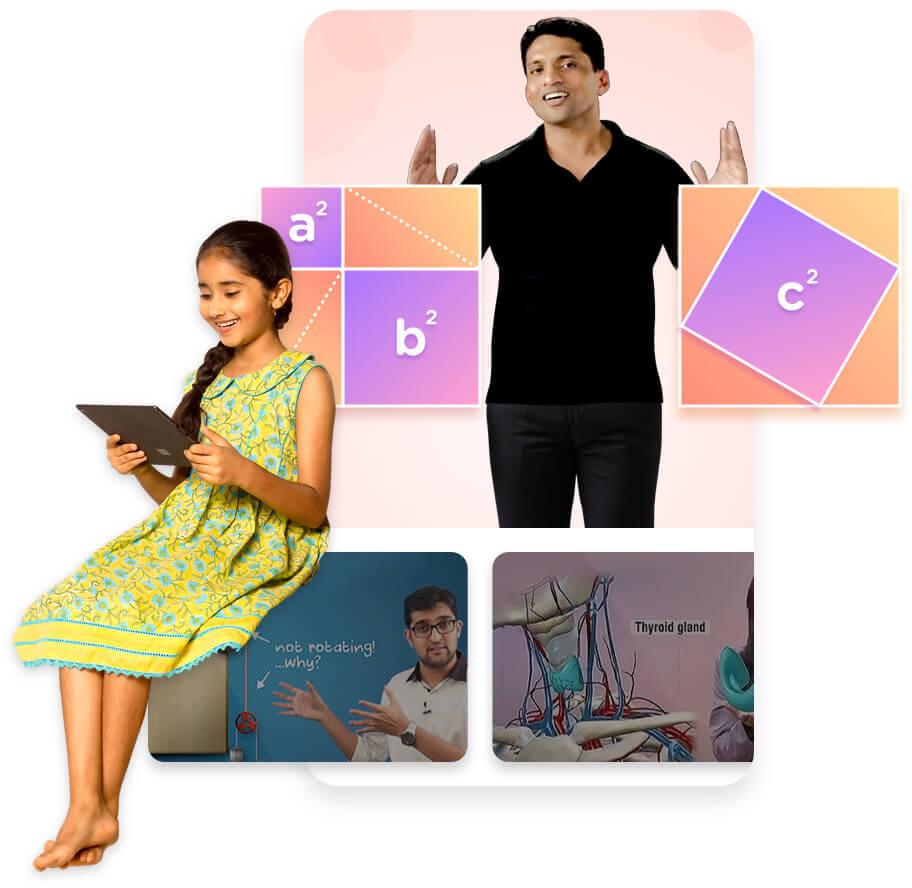 Personalized Learning Journeys
Every student has a Knowledge Graph based on their learning need & speed. This links different concepts and helps students identify their strengths & areas for improvement.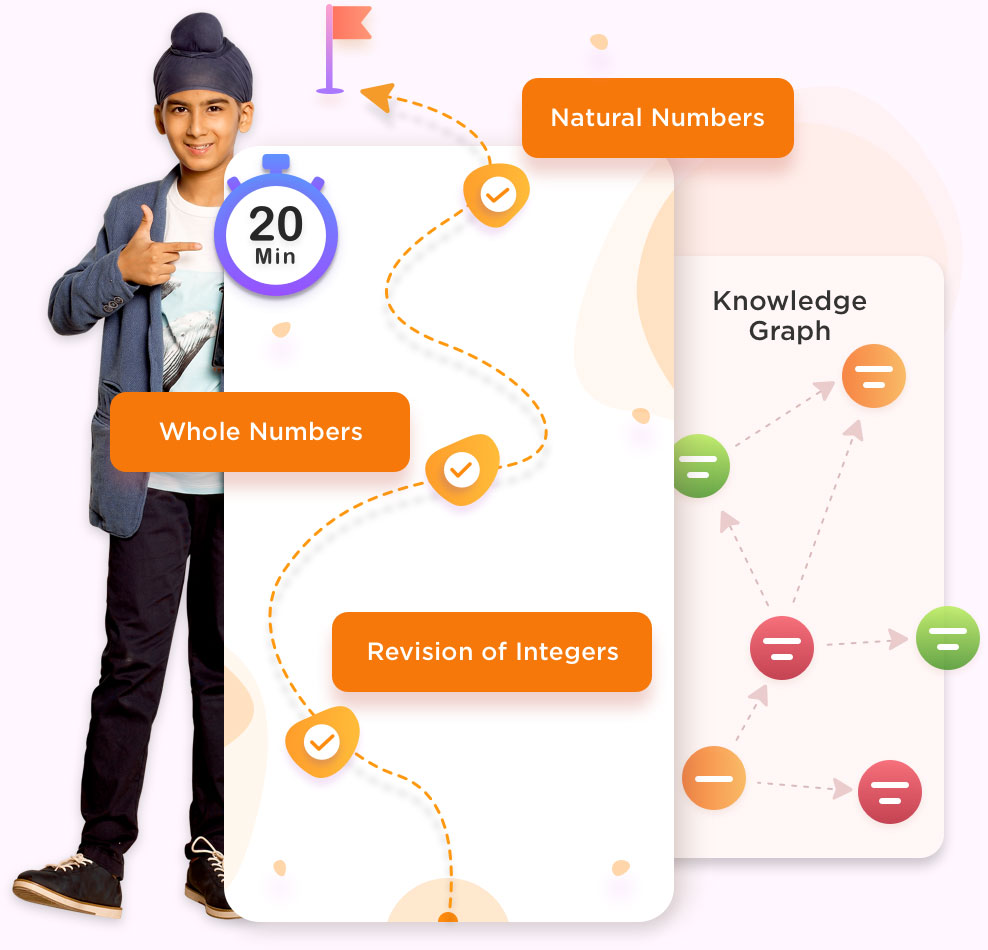 Unlimited Practice & In-depth Analysis
Adaptive, interactive tests that help students master each chapter. Recommended videos prompt students to correct mistakes in a practice session, enabling long lasting learning.